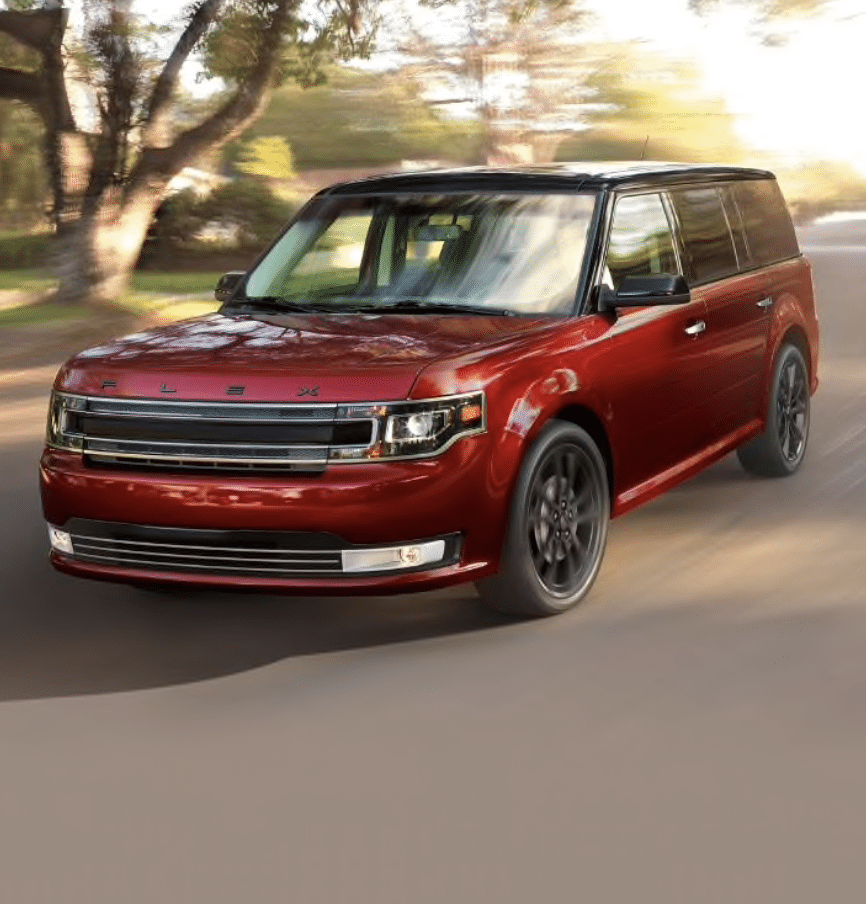 Getting ready to buy your next car? You know that you can save money upfront by getting a used vehicle, and if you do want to shop used, we can definitely help you find what you need at Baril Ford Lincoln.
However, after a bit of research, a lot of thrifty car shoppers decide to buy new instead. It's not just for the latest specs and features. For some, getting a new car instead of a used one can save money.
While a used car can help you save right now, a new one can help you save over time.
New Cars Last Longer
Of course you know that new cars last longer than used cars. Used cars simply have more years behind them than new cars.
However, new cars last even longer these days than they did in the past. Car parts and manufacturing techniques improve every day.
Here at Baril Ford Lincoln, we've noticed that Ford vehicles have gotten especially strong. Since Fords are built with care, you can count on them to last for years.
Since used cars were built with older technology, they weren't built to last as long as new ones. You could get exponentially more usage out of a new car than a used one, which may save you a lot of money in the future.
Zero Kilometers, Less Maintenance
Every car needs regular maintenance. The better you keep up with your car's maintenance, the longer it will last. That's why we offer
maintenance services
here at Baril Ford Lincoln in Saint-Hyacinth.
That said, older vehicles need more maintenance than new ones because they've driven more kilometers than new ones.
When you spend a lot of time in the shop, the cost of those repairs can add up.
Maintenance Deals and Offers
Sometimes, we can also offer deals and incentives on car maintenance here at Baril Ford Lincoln. We generally can't offer these deals on used vehicles, but they're often available for newer ones. Not only can new car buyers use less maintenance than used car buyers, but they can also save money on the maintenance that they do need.
Money-Saving New Car Features
New cars have several features that old cars don't have, and those features can save you money.
For instance, safety features can prevent expensive car accidents. Many new vehicles at Baril Ford Lincoln have collision prevention measures, visibility help for dark areas, camera options, and much more. A collision can cost a lot of money, but Ford's latest safety technology can help protect both you and your wallet.
Also, the fuel technology in new cars can help you save money at the fuel tank. Ford constantly evaluates its fuel technology, looking for ways to improve. As a result, the latest Fords come with excellent money-saving features.
Ford offers a lot of hybrid options that you can't find anywhere else, and the Ford EcoBoost engine makes sure that cars get the most from their fuel.
Taking Advantage of Financing Opportunities
At Baril Ford Lincoln, we love to help clients with their financing needs. For dealerships, financing opportunities come directly from the manufacturer, which means that we can offer some of the best financing on newer vehicles.
After doing some finance research, some drivers figure out that they can get a great deal from new car financing. While a new car is more expensive upfront than a used one, some financing deals may make new cars more cost-effective overall.
Deals and Incentives
Sometimes, those financing options include other deals and incentives. We often offer deals, discounts, and reduced interest, depending on the time of year.
Dealers may offer discounts on new cars when more recent models hit the market. They may also offer incentives at the end of the fiscal year or sales quarter.
These deals are available for new cars more often than they are for used cars. If you shop for a new car and keep your timing in mind, you may end up with a highly cost-effective purchase.
Getting the Best Resale Value
Some drivers shop for used cars if they're concerned about depreciation. It's true that new cars experience more depreciation than older cars, but that's because older cars have already experienced depreciation before they're sold.
With a new car, you can still usually get a better resale value if you do decide to sell it one day. You'll also get a better trade-in value if you put it toward the down payment on your next car.
Baril Ford Lincoln of Saint-Hyacinth
Whether you're shopping new or used, we're ready to help you find what you need here at Saint-Hyacinth.
If you're not sure which car is right for you, let us help you find the best car for your driving needs. Reach out to us now to get started.