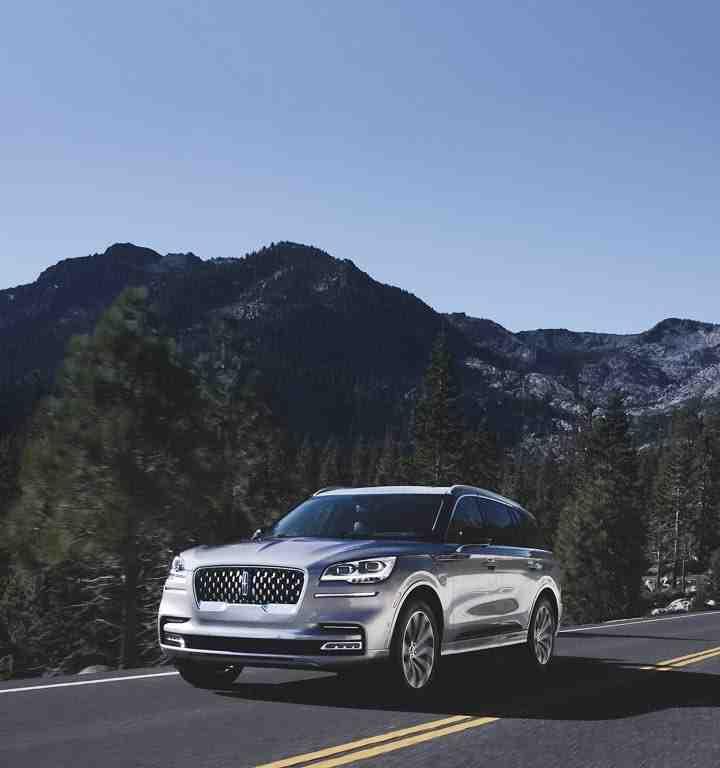 You may be in the market for a new car and just not know it yet. Are you frequently taking your vehicle in for repairs? Are your air conditioning or heating systems constantly giving you trouble? There are many signs that your car may be past the point of repair and that it may be time to buy a new one.
The good news is that Baril Lincoln is here to help. We proudly serve Saint-Hyacinthe and the surrounding areas. We offer a wide selection of new, used, and pre-owned vehicles to choose from. Our staff is happy to help you find the right car at an affordable price. Here are some signs that may mean you need a new car.
Cooling and Heating
Is your car constantly freezing cold or sweltering hot with no in-between? Odds are, you may have tried to already fix this and it didn't stay fixed. You want your driving experience to be comfortable. There is no reason to willingly subject yourself to uncomfortable temperatures. If your cooling and heating system is beyond repair, it may be time to find a new vehicle.
Constant Repairs
Is your car constantly in the shop dealing with both major and minor issues? As you keep paying for ongoing repairs, your cost could quickly exceed that of buying or leasing a new vehicle. Don't let constant repairs keep you from letting go of your old vehicle. Purchasing a new one could save you money in the long run. Plus, it will keep you on the road for longer and out of the shop. What good is a car if it spends half its time on the road and half in the shop?
Car breakdowns can also have an adverse effect on your professional and personal life. A breakdown on the way to an important sales meeting or as you're trying to get your kid to soccer practice can be inconvenient not only for you, but others around you. You deserve reliable transportation.
The team at Baril Lincoln is happy to show you our wide selection of new and used vehicles to help you get back on the road and stay there.
A Faulty Engine Light
Is your check engine light constantly flickering on and off, despite there being no visible problem with your car? The engine light is one of the safety features of your vehicle and is supposed to alert you to problems under the hood. If it can't accomplish that, then undetected problems will only create more serious damage and even possibly put you at risk.
If your check engine light is faulty, it may be time to consider getting a new vehicle - one that will keep you safe and notify you of any mechanical problems that arise.
Odometer Hits Six Figures
If your odometer has reached the six-figure range, it means you have taken good care of your vehicle and it has served you well. You should be proud of that. But once you get past 100,000 miles, it's a good idea to do some research on the make and model of your vehicle and how it fares after the 100,000-mile mark.
All may be well and your car could be more than equipped to take you on a journey to 200,000 miles and beyond, but it also may mean that problems and breakdowns are on the horizon. Be wary of irregularities in your car once you hit this threshold. You may find signs that it is time to move on to another vehicle.
Outdated Safety Features
Advances in technology in the last decade or so have made automobiles much more sophisticated and a lot safer. If you've had your car for a long time, its safety features may be outdated. If you want to feel safer traveling down the highway, check out the advances in car safety since you last went car-shopping.
Newer airbags, rear view cameras and alert sensing systems are all features that may have been implemented since the last time you bought a vehicle. It is worth exploring the idea of upgrading so you feel safer out on the road.
No Longer Fits Your Life
People's circumstances change. Perhaps you've gotten married and had children since the last time you purchased a car. It may be time to prepare for the future by getting rid of that sedan and upgrading to a three-row SUV. Life circumstances change all the time. Your vehicle should change with them.
Baril Lincoln is Here to Help
Maybe you have weighed all the options and have come to the conclusion that it is indeed time to get something newer. Where do you start in figuring out what type of car you want?
Our team at Baril Lincoln is happy to assist you in the process. We can educate you about our selection and help you find a suitable vehicle that you can enjoy. We serve Saint-Hyacinthe and the surrounding areas. Stop by our dealership or visit us online at Barillincoln.com for more information.