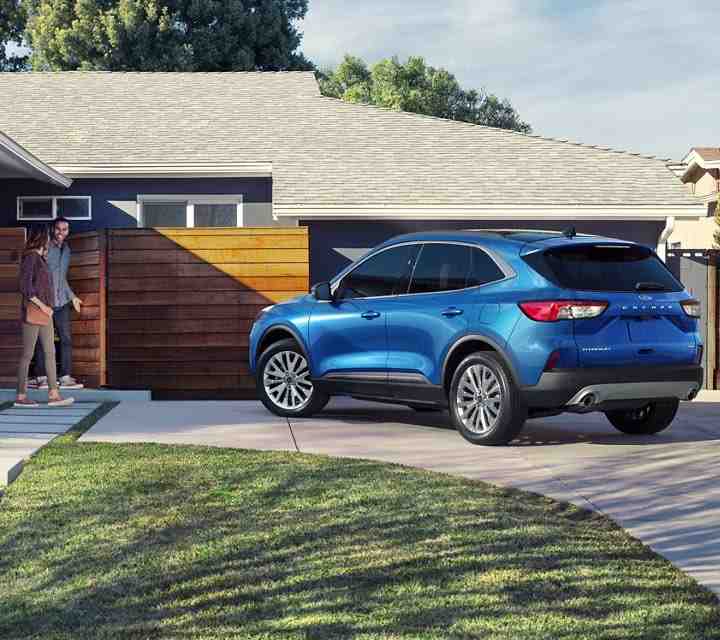 There's a lot that goes into buying a car. One of those things is making sure that you get a car that fits your budget.
At Baril Ford Lincoln Inc, our team understands that finding a budget-friendly car isn't always easy. That's why our team is here to help with financing options, pre-owned vehicles, and of course, a willingness to answer all of your questions.
Looking for advice on how to find the best car for your budget? Then take a look at some of the tips that we've listed below.
Understand the Full Picture
At Baril Ford Lincoln Inc, we always encourage our clients to take a look at the full picture when looking for a car that fits their budget. Remember that your car budget encompasses more than just the upfront cost of purchasing the car. There are several other things that you'll have to take into account.
Your Down Payment
First of all, take some time to think about your down payment. How much money can you realistically spend on this payment?
Your down payment is the money that you initially put toward your car purchase. Most people don't pay for their cars in cash. Instead, they make the down payment upfront and then make monthly payments from that point forward until they have completely paid off the car.
Your Monthly Payments
Next, you should think about your monthly payments.
These monthly payments will likely be lower than your down payment was. Take a moment to do a little bit of math and figure out how much you can afford to pay for your car every month. This math will help you figure out which cars fit best into your budget.
Your Cost of Ownership
Once you figure out how much you can afford to pay for the car itself, take a moment to think about the overall cost of ownership for a car.
At Baril Ford Lincoln, we have found that this thought process can impact the car that a client chooses. Why? Because some cars simply cost more to own than others. Often, the features that cost more upfront ultimately save the car owner money in the long run.
Consider fuel-efficient motors. The most fuel-efficient motors may cost more money upfront because they tend to be more well-built than your average engine. That means the fuel efficiency saves the car owner money in fuel costs over time.
Some cars need more maintenance than others. Ask your dealer what sort of maintenance you can expect to need for particular cars.
Your Financing Options
Now, remember that your financing options are part of the big picture of car ownership. Very few people pay for their cars entirely upfront. Instead, many people have to look into financing options.
We offer financing choices here at Baril Ford Lincoln Inc. Please feel free to talk to us about your car needs and budget. We can work together to figure out your best solution.
Choose Your Must-Haves
At Baril Ford Lincoln Sales Inc, we've noticed some of the best ways to find a car that fits within a budget. One of those ways is to separate the must-have features from the features that would just be nice to have.
Some things are non-negotiable, and if you separate the non-negotiable things from the rest, then you can save a lot of money. Maybe you choose to forgo some luxury features in favor of some safety features.
Compare Your Options
Next, you might save some money by looking at your car options online.
When you look at an online car inventory, you can see all of your options next to each other. This way, it's much easier to tell which vehicles will fit within your budget and which ones are beyond your budget for now.
Use online car shopping as a way to take your time. When you do, you can take a moment to explore your financial options.
Consider a Pre-Owned Vehicle
Finally, you might find a car that fits within your budget by considering a pre-owned vehicle. Many pre-owned vehicles are quite safe and reliable. Baril Ford Lincoln Inc has an extensive used car inventory that you might explore.
Baril Ford Lincoln of St-Hyacinth, QC
Finding a good car that fits within your budget shouldn't be a complicated process. At Baril Ford Lincoln Inc, we would like to help you simplify the process.
Want to know about your budget-friendly options? Then contact us today. We'd be happy to help you go over your options and find the car that will work best for you.